11/22/2022 | Pray with us
MBB Global Prayer Day Report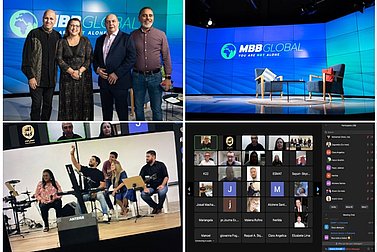 International Day of Prayer for MBBs (Converts from Islamic Background)
WORLDWIDE - November 18th 2022 was the third annual MBB Global Day of Prayer. It was an amazing day and a great success. The event was broadcast on 73 channels, and in 5 different languages: English, Arabic, Urdu, Farsi and Turkish. Many churches and groups formed zoom meetings in different parts of the world to pray together, and Al Hayat Ministries Brazil organized a 24h zoom prayer meeting consisting of 1,400 participants (churches or organizations or individuals), with 51,920 individuals participating.
The program was watched in at least 40 countries. Viewers from the following countries contacted us to let us know that they are watching and praying with and for MBBs: Algeria, Argentina, Australia, Belgium, Brazil, Canada, Chile, Denmark, Egypt, Finland, France, The Gambia, Germany, The Netherlands, India, Iraq, Israel, Italy, Jordan, Kuwait, Lebanon, Malaysia, Mexico, Morocco, Norway, Saudi Arabia, Senegal, South Africa, Spain, Sudan, Sweden, Switzerland, Syria, Tunisia, Turkey, Ukraine, USA, Yemen.
You can watch the MBB Global Day of Prayer 2022 here.
mbbglobal.net