A defining moment - the day the West was defeated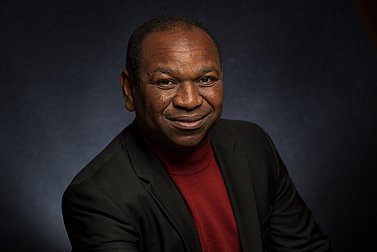 This day of the reconquest of the Taliban over Afghanistan, and thus the defeat of the West - is also the 20th birthday of Ahmad, an Afghani man and follower of Jesus Christ. Ahmad was born only weeks before the infamous Al-Qaeda 9/11 attack on the World Trade Center in 2001, and the resultant American intervention into Afghanistan and subsequent defeat of the Taliban government.
With the Taliban driven to the hills, and a new government installed, Kabul and the other cities experienced a relative form of order, if not peace, for these past 20 years. During these years there was a major attempt to modernize Afghan's government and institutions in the hope of transforming the society and creating a new reality that would naturally create a better life for the people and a barrier against the Islamization program of the Taliban. These were also years of hope, relatively speaking, although not unblemished by incursions of the Taliban.
It almost worked!
But today, as the whole world is puzzled at the rapid and dramatic Taliban reconquest of Afghanistan – notwithstanding the presence of American troops— it is also being seen as a defining moment as the failure and humiliation of the West, and a stunning victory over the mightiest power in the world.
However, we at Communio Messianica (CM) are not surprised. The West and especially the USA never considered the spiritual component of the conflict in Afghanistan, and never learned from history in regard to Islam. They completely ignored all the signs as clearly given in Islam's "doctrine of war" - which is an overarching doctrine that combines the spiritual with all aspects of warfare.
The surrender scene of the well-trained and equipped national Afghan army against a ragtag band of Taliban militants remind Muslims vividly of the Islamic Futuhat (invasions) of the 7th century, or the triumphant entry of Muhammad into Mecca in 630 AD! At that time Muslim historians bragged that these victories were due to the mighty spirit of Islam, and not only to their military power. They are now bragging the same again. From the Islamic historical perspective, Islamic "Truth has come and falsehood has vanished" (Q17:81).
But there is another story. For almost 20 years, while the West was fighting the Taliban and building modern institutions for the Afghanis - many of whom in the end would rather live under the Taliban, God had other plans. With hardly any converts in 2001, we now have vibrant communities of Muslim background believers (MBBs) in Afghanistan. Yes, followers of Jesus in Afghanistan, as well as in many other hard-core Muslim countries.
Ahmad's case is another defining moment!
Ahmad's birthday sparks a new reality and a real truth. Having been born in the strictest Islamic society, our Lord Jesus appeared to him in a dream, as He did for countless Afghani's.
As Islam celebrates the modern-day repeat of the Islamic Futuhat, we celebrate a very significant but symbolic birthday of a man touched by the real truth of Christ. As "the light shines in the darkness, and the darkness has not overcome it" (John 1:5). And we see this truth unfolding in every major Muslim country, from Casablanca to Cairo, from Khartoum to Kabul, from Basra to Beirut, from the east to the west, thus affirming what the prophet Isaiah had predicted 2700 years ago, "The people walking in darkness have seen a great light on those living in the land of deep darkness a light has dawned. (Is. 9:2)
We pray for the salvation of all Afghani's as they face Islam in all its forms and turn to Jesus in huge numbers. When that happens and the Ummah of Jesus is firmly planted in Afghanistan, we know from scripture that the Angels in heaven will be celebrating. This is not a political celebration, but rather a celebration of the salvation of the multitude of Afghani souls. With the true Triune God, this is what matters, and this is what we yearn for at CM. In experiencing the fulfillment of the promises of the Triune as is written in 2 Peter 2: 9-10: "But you are a chosen people, a royal priesthood, a holy nation, God's special possession… who called you out of darkness into his wonderful light. 10 Once you were not a people, but now you are the people of God …"