Justice while fleeing - a documentary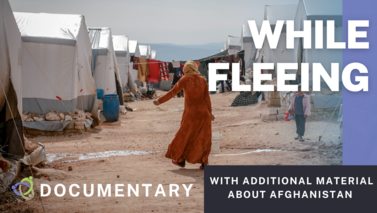 Never before in human history have so many people been fleeing war, violence, economic hardship, poverty and persecution than today. Justice and responsibility; complex issues, especially when it comes to refugees. Is it just when thousands of children and adults have to endure in temporary camps under inhumane conditions, while here in Europe we often live in abundance? Or Christians who are persecuted and abused just because of their faith in Jesus Christ? Have we become used to those images in the news and have we forgotten that behind every fate there is also a human being?
What makes people decide to flee in the first place and take on the burdens that come with it? How are Christians doing in Afghanistan? What are the perspectives for refugees in Europe?
Egzon Shala, a staff member of Communio Messianica, directed a documentary film about these questions. The documentary was made for Christians. It shows the reality of the global refugee movement and its challenges and opportunities. Christians are animated to "shine as a light for this world." As a direct victim, Egzon Shala not only directed the film, but stood in front of the camera himself: "I fled to Switzerland because of the war. Christ came into my broken life and changed everything. What Christ did in my life, he can also do in others. Christ is hope," Egzon Shala is convinced.
You are welcome to watch the documentary film for yourself in three languages on YouTube.
- German
- English
- French