Nehemiah's mourning for Jerusalem and his prayer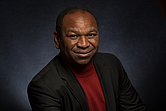 "But when I heard these words, I sat down and wept and bore sorrow for days, and fasted and prayed before the God of heaven" (Nehemiah 1:4)
The book of Nehemiah begins with his own personal story. He himself is in the fortress of Susa at this time. Places and times always have a meaning in the Bible. This is to show us that God always acts in space and time. At the same time, we should get an understanding of the respective situation.
In 1 Chronicals 12:32 we read about the children of Issachar that they could understand and interpret the times and gave advice on what the people of Israel should do. I wish that in today's time we also had people who can interpret our times and events and give us advice. In every misery, war and destruction. But God has the last word.
Nehemiah means to give comfort. I wish this is the comfort for our brothers and sisters worldwide, comfort, that only God can give.
Nehemiah worked inside the fortress of Susa as a cupbearer for the king. With his good job, the external security, the closeness to the king and his associated prestige, he had reached the top. Nehemiah had everything one would want.
Many of us are in a similar situation as Nehemiah: in a secure fortress. What moves us when we hear of war and misery of all the ills in the world? Aren't we glad that these events are far away from us, that they don't affect us directly?
Nehemiah was visited by Hananiah and men of Judea. He asked them about the Jews who had escaped captivity. King Nebuchadnezzar had besieged and raided Jerusalem and taken many captives. But some had managed to stay behind. Although Nehemiah had never been to Jerusalem, he inquired about these members of his community there.
In many places in this world where we ourselves have never been, something similar is happening. Do we open our hearts to what is happening there as Nehemiah did in his case? Do we suffer as he did when we hear about our brothers and sisters in distress and despair? Does this cause us pause and ponder or do we not care?
Nehemiah learned that all those who had not been taken captive were living in the province of Judea in great misfortune and shame. The walls of Jerusalem were broken down and its gates burned with fire. This very situation today also affects our brothers and sisters in Kiev, Aleppo, Damascus and other places: Their lives have bottomed out, they are at the mercy of their assailants, and they long for protection, safety, hope, and a life in freedom.
Nehemiah's response to the devastating report was several days of mourning, fasting and prayer.
Will we fall in line with Nehemiah and allow the distressing news of our brothers and sisters in faith to move us to mourning, fasting and prayer? Will we carry the sorrow and thereby help rebuild the broken walls?
Prayer changes circumstances, and prayer moves the heart of God.